V případě pomalého startu, restartování, vypínání či pomalého běhu operačního systému Windows existuje mnoho nástroju na jeho analýzu.  My se podíváme na to jak analyzovat boot proces operačního systému Windows 8.1.(stejný postup platí i pro ostatní verze windows). Pro záznam  a následnou analýzu použijeme volně dostupné nástroje z dílny Microsoftu  "Windows Assessment and Deployment Kit" který obsahuje Windows Performance Recorder (WPR) a Windows Performance Analyzer (WPA).
ke stáhnutí zde: http://www.microsoft.com/en-us/download/details.aspx?id=30652
Nainstalujte na OS WPR a WPA
Nejdříve je nutné pustit si WPR.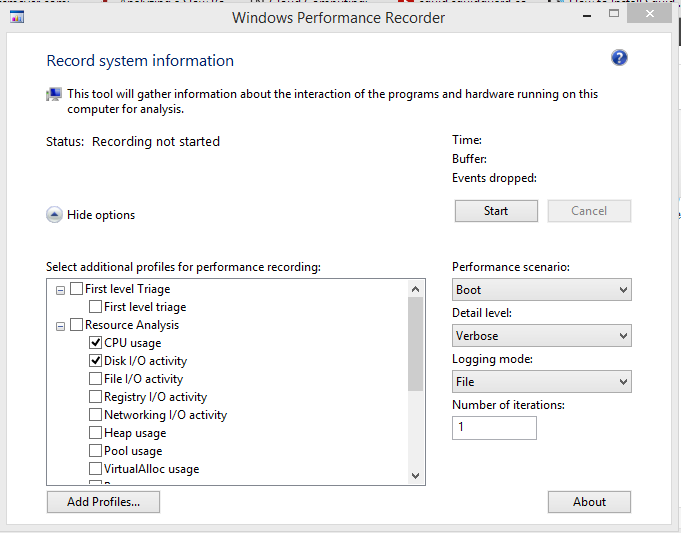 Můžeme také použít CLI.   "xbootmgr -help"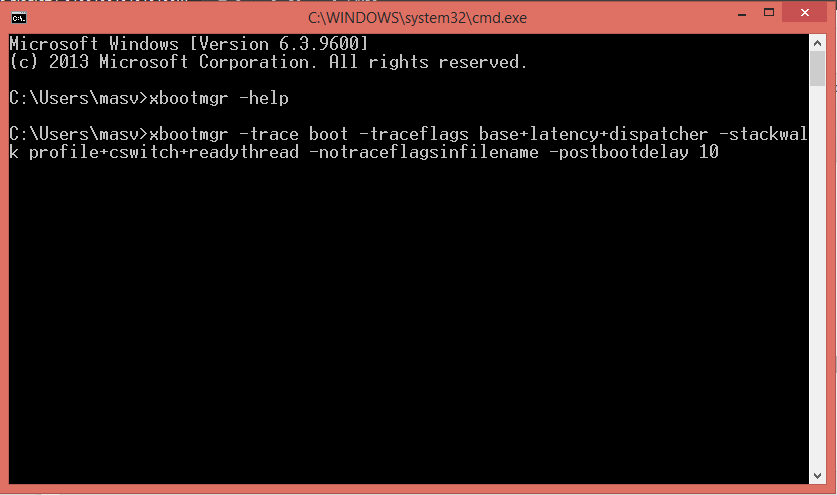 Já jsem použil příkaz pro vytvoření souboru s údaji o boot procesu s parametry zde:  xbootmgr -trace boot -traceflags base+latency+dispatcher -stackwalk profile+cswitch+readythread -notraceflagsinfilename -postbootdelay 10
Soubor, který je po restartu systému vygenerován se uloží do cesty c:\windows\system32
Soubor otevřte ve WPA, stačí dvojklik na soubor. Nyní máte k dispozici informace z boot procesu vašeho OS. S analýzou dalších zdrojů  budete postupovat obdobně. Ve WPA lze filtrovat a krásně analyzovat stavy měření. Program však vyžaduje trochu praxe pro přehlednou práci s ním a to už nechám na každém z vás.

🙂